Armenian String Cheese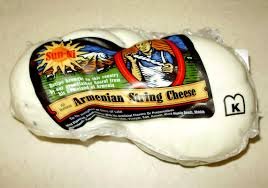 Item #: 8483
A traditional cheese that is made from 100% whole cow's milk and seasoned with mahleb, nigella seeds and a pinch of salt. This all natural cheese is mild, moist, smooth with a nutty accent. Snow white in color, this cheese has a 120 day shelf life from the date of manufacture.
Ingredients
Pasteurized Whole Milk, Vinegar, Enzymes, Black Nigella Seeds, Salt.
Style: Mozzarella
Brand: Sun-ni
Country: United States
Region: New York
Size: CW 18/10 OZ.