Mousse Canard au Port Slices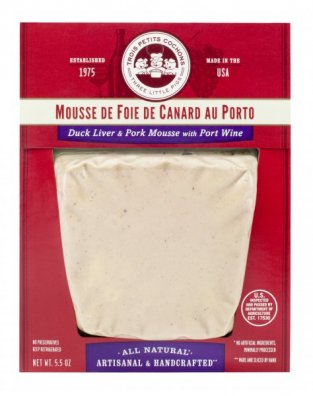 Item #: 7466
Duck Liver & Pork Mousse with Port Wine. A creamy duck liver mousse with pork and Port wine.
Ingredients
Duck Liver*, Pork*, Eggs, Milk, Pork Fat*, Port Wine, Braised Onions (Onions, Corn Oil), Nonfat Dry Milk, Salt, Spices, Parsley, Garlic. Contains: Eggs, Milk. *No added antibiotics or artificial growth stimulants used. Federal regulations do not permit the use of hormones in poultry or pork.
Country: United States
Region: New York
Size: 8/5.5 OZ.