Angel's Black Truffle Salami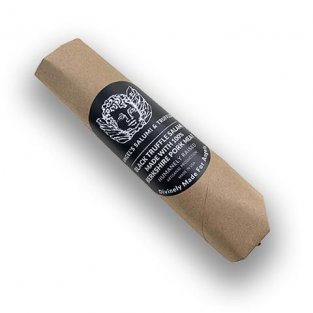 Item #: 7724
Angel's
Black Truffle Salami (6.5oz) is a favorite among our customers. This unique salami is made using 100% Berkshire Pork meat and 5% Black Truffles that we source from Perigord, France. It is dry-cured, fermented, and then aged for three months in a dry room. They prepare the Black Truffle Salami with red wine, Armagnac brandy and spices for an unforgettable taste. Serve with a red or white Burgundy.
Brand: Angel's Salumi
Country: United States
Region: California
Size: 6/6.5 OZ.