Rumiano Dry California Jack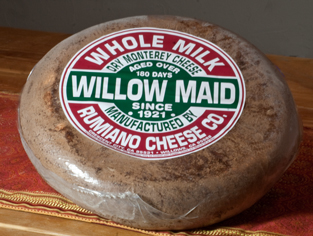 Item #: 1160
This dry jack has been aged up to a year and has a uniquely rich and nutty flavor.

A style of Monterey Jack, this cheese is hand rolled, coated with pepper, cocoa & mineral oil, and aged up to one year.

This is a uniquely Californian hard cheese.

With its rich, nutty flavor, dry jack performs well grated over soups, salads or pasta.
Brand: Rumiano
Country: United States
Region: California
Size: CW 8#
Age: 1 Year
Texture: Hard