Blue Hill Bay Smoked Whitefish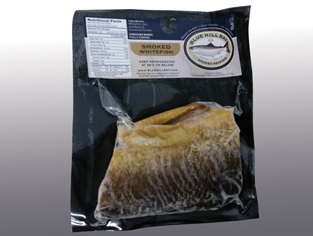 Item #: 549
UPC: 0 23384 10522 2
Blue Hill Bay Whitefish Fillets – Enjoy all the flavor of the whole smoked whitefish you enjoy during family gatherings, but without the fuss. Our whitefish fillets are cleaned, filleted and trimmed, then cured, smoked and vacuum packed making them a delicious and easy to enjoy anytime.
Ingredients
Whitefish, salt, natural hardwood smoke
Brand: Blue Hill Bay
Country: United States
Region: New York
Size: CW 10/8 OZ.