Beemster Premium Goat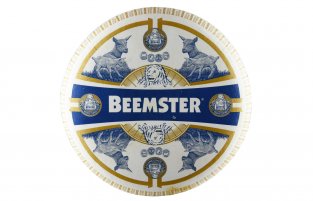 Item #: 1354
Select farmers in the Beemster polder have always kept a few goats to satisfy local residents who want fresh goats' milk.
The Beemster goats graze on the same land as our cows, making their milk just as unique. This special milk is also collected and crafted into Beemster Goat cheese. Beemster Goat cheese, aged for 4 months, has a wonderfully clean, sweet taste and smooth texture.
Decidedly different from fresh chèvre, this cheese is sure to please even those who are not goat cheese connoisseurs, making it the perfect introductory cheese for consumers new to the goat category.
Ingredients
Pasteurized goat's milk, salt, cheese culture, rennet, lysozyme (contains egg).
Style: Gouda
Brand: Beemster
Country: Holland
Size: CW 22#
Age: 4 Months
Precut Code: 9290