Roomano Pradera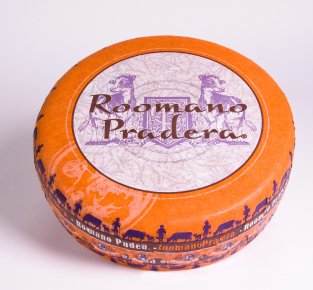 Item #: 1309
This edible masterpiece has matured for 36 months, allowing its body to develop a muted caramel color, matched by a uniquely intense, yet sweet flavor. So versatile, Roomano Pradera® can be grated as a wonderful alternative to Parmesan or chunked as a perfect crowd pleaser at cocktail time.
Chosen by "The Wine Spectator" as one of the best 100 cheeses of 2008.
Ingredients
Pasturized cow's milk, salt, cheese cultures, animal rennet.
Brand: Cheeseland
Country: Holland
Size: CW 20 #
Age: 36 Months
Texture: Hard